Kersia combines the strengths of several international players – Hypred, Antigerm, Medentech, LCB, G3, Kilco, Choisy… –  that have over several decades developed thousands of products and solutions for biosecurity in farming and food processing and is, with Medentech, a world leader in water purification.
<!========= Cool Timeline PRO 3.2 =========>

May 2020
Kersia acquires Holchem, a leading provider of hygiene and food safety solutions and technology in the UK.
A large majority of Holchem's sales are directed to the food, beverage and dairy industries, with additional sales to the food service, retail, institutional and farm sectors.
Holchem operates from two industrial sites located in Bury and Liphook, primarily serving the UK market.
With this important milestone, Kersia becomes a leader in the UK hygiene sector and the second largest player in Europe.
July 2019
Kersia acquires Choisy Laboratories a leading developer and manufacturer of chemical, biotechnological and biosecurity hygiene solutions based in Canada.
This transaction grows Kersia's geographical footprint in North America, allowing the company to expand its presence in new sub-segments and to acquire new technologies.
June 2019
Inauguration of new factory in Spain (Estella)
This new plant meets the highest standards of safety and quality. This is a great achievement reinforcing Kersia international manufacturing footprint.
July 2018
Kilco joined Kersia Group. This company offer to Kersia a strong presence in UK – Ireland and will accelerate the P&P Development range all over the world. 
Kilco has been a family owned company since 1953 and has grown from a small local firm to a multi-national business, with manufacturing plants in Mallusk in Ireland and Lockerbie in Scotland exporting to 70 countries around the world. Their innovative research leads the industry, creating products that are used around the world to enhance biosecurity within the food chain, from farm to fork. 
September 2017
G3 joins the group. This company offer to Kersia its own capacity to produce locally in Brazil, ranges of product.
G3 Química, established in 2011, is a family business with 30 employees located in Lajeado, and specialized in the production and marketing of hygiene and disinfection products, mainly for dairy farms.
August 2017
LCB Food Safety joins the group. This acquisition marks a significant new stage in the development of the group, providing access to new markets thanks to its high value-added products based around Ultradiffusion®, an Innovative and unique technology.
Created in 1963, LCB Food Safety is the world leader in Dry Aerial Surface Disinfection.
LCB Food Safety acts as a food safety expert and develops solutions which reduce waste, improving animal well-being while optimizing competitiveness in the value chain, from farm to fork.
April 2017
Anti-Germ joined the group in order to create the worldwide provider of disinfection, hygiene and animal supplement solutions to the food and agricultural Industry. With a strong presence in Europe (France, Germany, Poland, eastern countries), Antigerm bring also position in China for example, and know-how in P&P segment. 
2010 to 2015
HYPRED undergoes a transformation, extending its scope to include nutritional supplements with the launch of a dedicated range.
Acquisition in 2012 of animal nutrition laboratory HY-NUTRITION, which produces the Hy-Diet Range.
Paragon Partners acquire the Anti-Germ group.
New market presence and increased strategic emphasis on food safety.
2009
Entry to the Chinese market for Anti-Germ
The 1990s
Both companies – Hypred and Antigerm – opens up to Europe, setting up subsidiaries.
Construction of an industrial facility in Lodosa – Spain (Hypred)
1987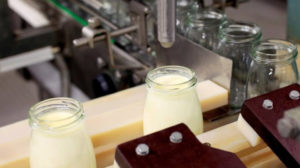 HYPRED comes up through the ranks of processing stakeholders to become the preferred partner of the agrifood industries.
Hypred has a strong industrial expertise in the formulation, production and distribution of biosecurity, disinfection and hygiene solutions for food production professionals, as well as disinfection and hygiene in agriculture.
1985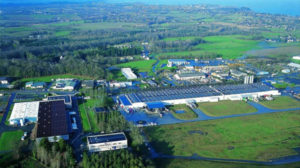 Hypred was founded in 1985 and is headquartered in Dinard, France.
The HYPRED brand was founded in the 1980s (subsidiary of Roullier Group), at a time of enormous change in dairy farming. Right from the start, the company was dedicated to helping producers, with the primary objective of guaranteeing milk quality through equipment and animal hygiene.
1984
Medentech is committed to driving a significant positive health impact globally by improving access to safe drinking water and reducing surface contamination by developing, manufacturing and marketing cost effective disinfection solutions.
The Company began in 1984 with the development of a fast acting and effective effervescent tablet, Sterinova, as a portable, easy to use disinfection solution for infant feeding bottles.
1938
Founded in 1938, Antigerm is a European leader in the supply of biosecurity solutions, particularly in hygiene and disinfection in the food, drink and agricultural markets.