Hand washing and disinfection prevents risks
The hands are the primary vector for transmission of bacteria and viruses, being responsible for the spread of 80% of common infectious diseases as well as for 80% of nosocomial diseases in hospitals. Annual World Hand Hygiene Day provides a reminder of the major role that hand washing plays in limiting the transmission of bacteria and viruses.
Hand hygiene best practice therefore needs to be second nature on farms, in factories and in food preparation units to ensure that food, consumers and work colleagues are safe.
Preventing the risk of food poisoning involves following strict hand hygiene protocols for cleaning and disinfection, performing them at regular intervals to prevent cross-contamination and after every high-risk action (going to the toilet, handling a soiled product), using suitable products.  
The Kersia hand range is designed for farms, the food industry and catering, as well as for healthcare settings. 
Our hand range for the food industry and food preparation units (central kitchen units and mass distribution) consists of products formulated to meet a threefold objective:
to reduce the risk of contamination
to maintain the quality of the food
to protect operators' hands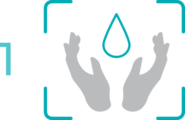 Cleaning
Essentiel for Good Hand Hygiene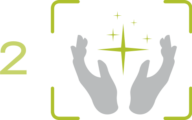 Disinfect
Fight agains Microbiology Risks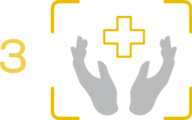 Repair
Fight against Occupational Dermatitis
The range covers every application and sector-specific need and includes: hypoallergenic soap, soap formulated for greasy soiling and milk residues, a dual-action soap for washing and disinfection, a hydro-alcohol disinfectant gel and liquid, and nourishing creams for operators' hands, which are sometimes subject to harsh conditions.
Effective hand washing and disinfection is a methodical process repeated 5, 10 or up to 20 times a day in the food industry and catering, and even more often in hospital settings.
Hand Hygiene: 1st line of defence against the spread of Coronavirus
To prevent the propagation of Coronavirus 2019-nCoV, Kersia encourages you to be vigilant and apply the good practice rules for detergency and disinfection of your equipment, surfaces, floors and hands.
Carry out good practices and use the right products!
Washing hands with KERSIA SOFTY TOUCH' soap and water is essential to remove soiling and ensure maximum disinfection efficacy with KERSIA DISINFECTANT GEL.
Learn more about what we offer to protect yourself here.
Kersia will support you with specific global audits. Do not hesitate to contact your Kersia adviser.